Reporting for The Express!
I was asked to cover the Lady Gaga concert for The Express. (We couldn't go in the show because Gaga has some kind of bias against web content providers.) But we did speak to some interesting folks outside the show. The "monsters" like Lady Gaga a lot!  And they want to tell you about it!
The piece was posted by The Express Night Out, and it has been a site highlight for a week now! We also got promotion in print in the September 9 issue of The Express, on the very bottom of page 29, still cool though.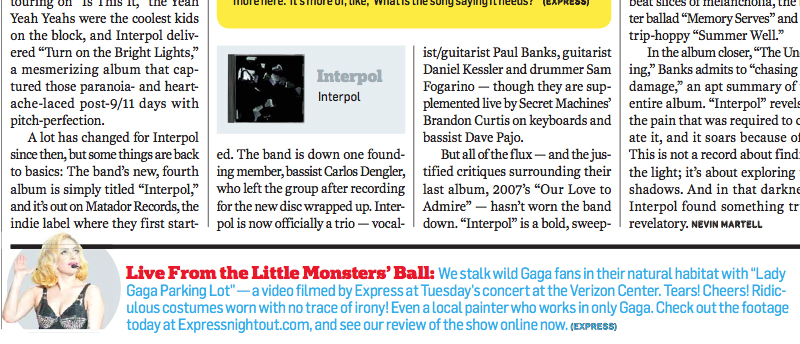 Shot on the 7D, sound recorded on the Zoom H4N, and edited in Premiere. All within…wait for it…36 hours. So goes the news…